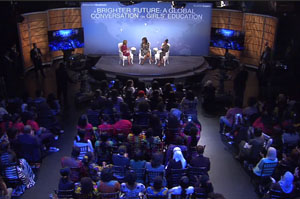 MC Creative Media Inc. is a strategic communications company with the resources and experience to help meet diverse corporate communication needs. Our areas of expertise include internal and external communications, meetings and events, video production, satellite broadcasts, and animation and graphics.
Our objective is to fully understand the assignment at hand and deliver a value product to our clients. We have built our business reputation on relationships and the personal attention we give to each project. The MC Creative Media experience has provided meeting support and video production in a variety of venues throughout the world in all areas of business content.
Meetings and Events
Our meeting and event consultation, project management, pre-production, audio visual support, production implementation and superior on-site direction helps our clients achieve their meeting goals.
Video Production
Video experience includes live broadcasts, corporate messages, multi-camera talk shows, heartfelt stories of patients, product breakthroughs, healthcare and medical updates, and business reviews in the studio or in the field.
MC Creative Media Inc. is competitive and discreet, our quality and delivery is first-class. Our NY base provides us with easy access to media centers and major cities worldwide.
Let MC Creative Media Inc. be a part of your next project.